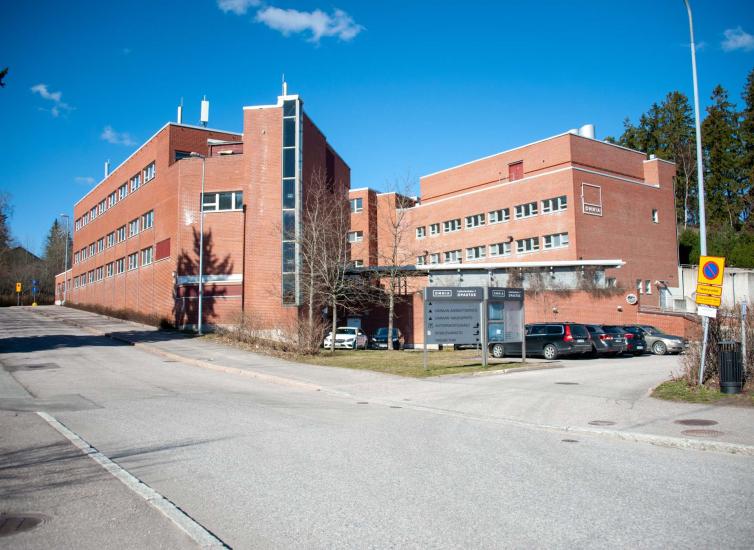 Service counseling and guidance related to studying
InfoOmnia and customer service serve all Omnia's students and those interested in studying at Omnia.
Contact information
Visiting address:
Lakelankatu 1, 02770 Espoo
Postal address:
P.O. Box 77702, 02070 CITY OF ESPOO
Premises coordinator
In case of qustions related to the premises, contact the premises coordinator.
Description of the campus
The Lakelankatu campus mainly houses vocational education and training activities. In addition, the campus has Fridan tori a bakery and delicatessen shop that sells treats made by Lakelankatu's teaching kitchen and the cooking, baking and confectionary students. 
For students, the Lakelankatu campus offers, for example, student welfare services and the student restaurant Herkku.
Contact information for the campus services
Getting there
The Lakelankatu campus is well connected by public transport and by car. When you turn left onto Lakelankatu, there is a public parking area of the City of Espoo where you can park when visiting the campus. You can park in the front yard of the campus after 16:00 without a parking pass.
Accessibility
The Lakelankatu campus is wheelchair accessible. There is a ramp at the main entrance. There are some thresholds at the campus. There is a lift at the campus.
Back to top
---