The teaching is designed in such a way that it enables purposeful basketball practice in addition to studies. The Omnia Basketball Academy program is implemented in cooperation with Walter ry and the Finnish Basketball Association. The Ministry of Education and Culture supports the project.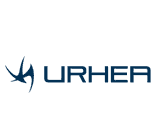 Join the Team
To apply for the team, you need to be a student at Omnia. You can normally apply for an upper secondary vocational qualification through a joint application system or a continuous application system, or alternatively you can study flexibly for upper secondary studies and for a matriculation examination at Espoo Upper Secondary School for Adults.
During the application process, contact the OBA coaching team.
The Wellbeing and Development of the Players
Supporting the development and well-being of the team's players is a core mission of Omnia Basketball Academy. That is why we offer a variety of services listed below to our players in addition to normal team activities. In addition to these, the team spends a lot of recreational time together by, for example, going to sporting events, eating, or going to the cinema together
Athlete's nutrition services

Athletes are offered four dining options per day: breakfast, lunch, snack and evening food to take away.
Coaching and physiotherapy

Morning coaching in Leppävaara Omnia's gyms
Afternoon coaching at Urhea Hall, Alppila High School and Kamppi Sports Hall
Nutrition coaching course, coached by nutritionist Mari Lahti
Mental Coaching, Kim Forsblom, Urhea
Physics coaching, Roope Rissanen, Urhea
Physiotherapy, through Urhea
Camps and international activities on the team

Preparations for the season are being made at the training camp in Kisakallio.

The team aims to network in the U.S. once a year.

Where possible, the team will also participate in top international tournaments.
Postgraduate study supervision

Players are supported in transitioning to graduate study, for example, by building a player path to the United States.
An example of a weekly schedule

Monday

8.00–10.00 part free / part Individual sport / physical exercise
10 a.m. to 4 p.m. school

Tuesday

8.00-10.00 individual sport exercise
12:00 to 16:00 school
17.00–18.30 team practice

Wednesday

9 a.m. to 4 p.m. school
17.00–18.30 team practice

Thursday

8.00–10.00 Individual sport / physical exercise
12:00 to 16:00 school
17.00–18.30 team practice

Friday

9 a.m. to 4 p.m. school
20.00–22.00 team practice / U19 SM / 1 div. games

Weekend

U19 SM games and 1B men's games are scheduled for the weekends.
Contact us
Follow us
Back to top
---